Our Product Line – Wire: Nichrome, Resistance, Magnet, Litz, Tungsten, Lockwire, Specialty Metals/Alloys, Round & Flat, Plated & Un-plated, Custom Spooling & More.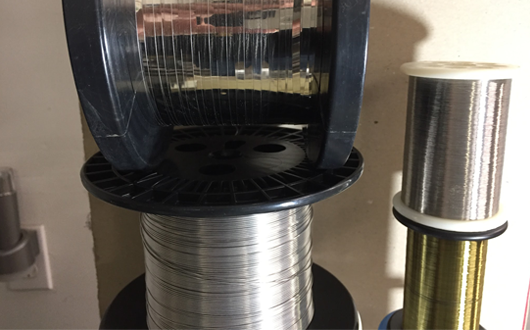 Resistance Wire/Mechanical Wire – Round & Flat – Insulated & Bare
Nichrome ™*, and various other resistance/mechanical alloy wires from size 4 – 50 AWG: Alloys 30, 60, 90, 120, 180, 294, NiCoFe 294, Monel-400 ™**, Alloys 800, 875, Inconel x750, Nickel 200, 201, 205, 270, Manganin, Stainless Steel 300 series. For more tech data on Nichrome, click the link below or download our software.
Learn More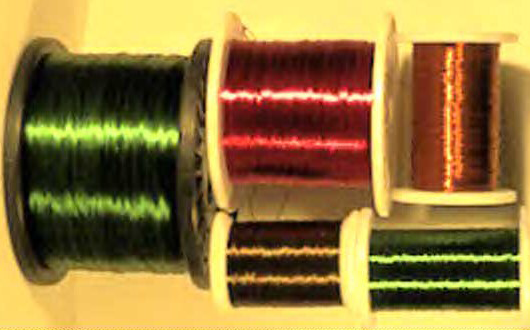 Magnet Wire
Single-end, Twisted, or Parallel-bonded, standard and non-standard constructions, sizes 4 – 54 AWG Round, Thermal Classes 105 C – 240 C, Single to Quadruple Builds, Bondable Coatings Available, Multi-conductor, Colors, Applicable Commercial/Gov't Specification: NEMA MW 1000, J-W-1177, M1177, Mil W 583C. Click on link below for more details or download our software.
Learn More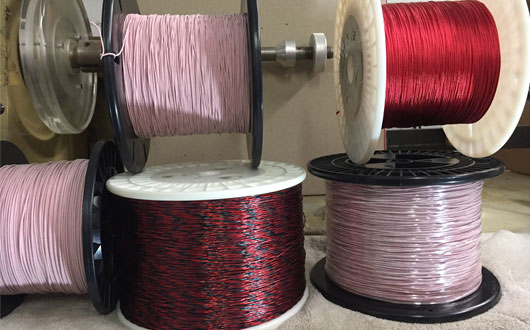 Litz Wire
Round constructions with strand sizes 20 – 48 AWG (6 AWG Max Overall Size), available "Served" with nylon or jacketed with FEP Teflon ™+, or unserved & unjacketed. Individual strands supplied with standard solderable insulation or other non-std insulation. "Single" & "Heavy" build films. Custom color codes and twisting available. Click on link below for more details or download our software.
Learn More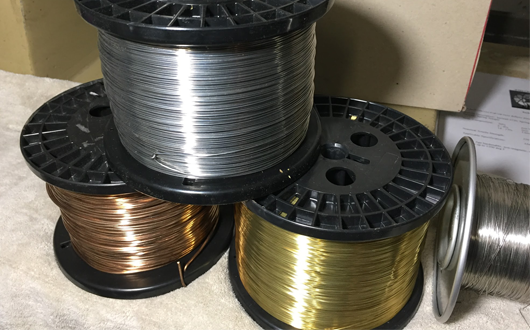 Cu. Clad Steel (*Copperweld) /Copper Alloys / Lockwire / Safety Wire
Cu. Clad Steel 30% and 40% conductivities, Copper Alloys (OFHC, BeCu, CdCu, Phosphor Bronze), Nickel and Nickel Alloys (Monel**400, Inconel** 600, x750), Stainless Steel 300 Series, Brass 70/30 (CDA 260), CDA Alloys, MS 20995 and ASTM specifications. *Copperweld is a tradmark of Copperweld Bimetallics LLC. **Inconel and Monel are trademarked by the Inco family of companies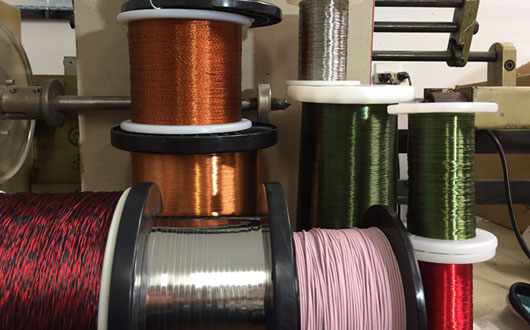 Specialty Metals / Precious Metals / Custom Plating / Cutting-Staightening Jobs for small diameter
Tungsten, round sizes as small as .0005″ or flat precision rolled ribbons, 500 KPSI Tensile Strength.
Tungsten, Titanium & Tantalum
Round/Ribbon sizes, quoted on inquiry by inquiry basis.
Precious Metals
Gold, Silver, Platinum, Palladium, Round & Ribbon Sizes, 99.9% – 99.99% purities, Annealed (soft) or As Drawn.
Custom Plating
Tin, Tin-lead, Silver, Gold, Copper, & Nickel may be plated on a wide variety of core metals and alloys. Industry specs: ASTM B33, QQW-343, Mil T 10727, Mil Std 1276, Mil P 81728A, QQS 365, Mil G 45204.
Custom Cutting/Straightening
Round Wire .001″ – .080″ Diameters, +/- .010″ straightness, +/- .020″ standard length tolerance, most alloys available. Other tighter tolerances can be quoted.